Home /
Tips For a Runner, From a Runner
Author: Kim Chanel & Morgan Jones • Fact checked by: Tara D. Thies • Sept. 21, 2021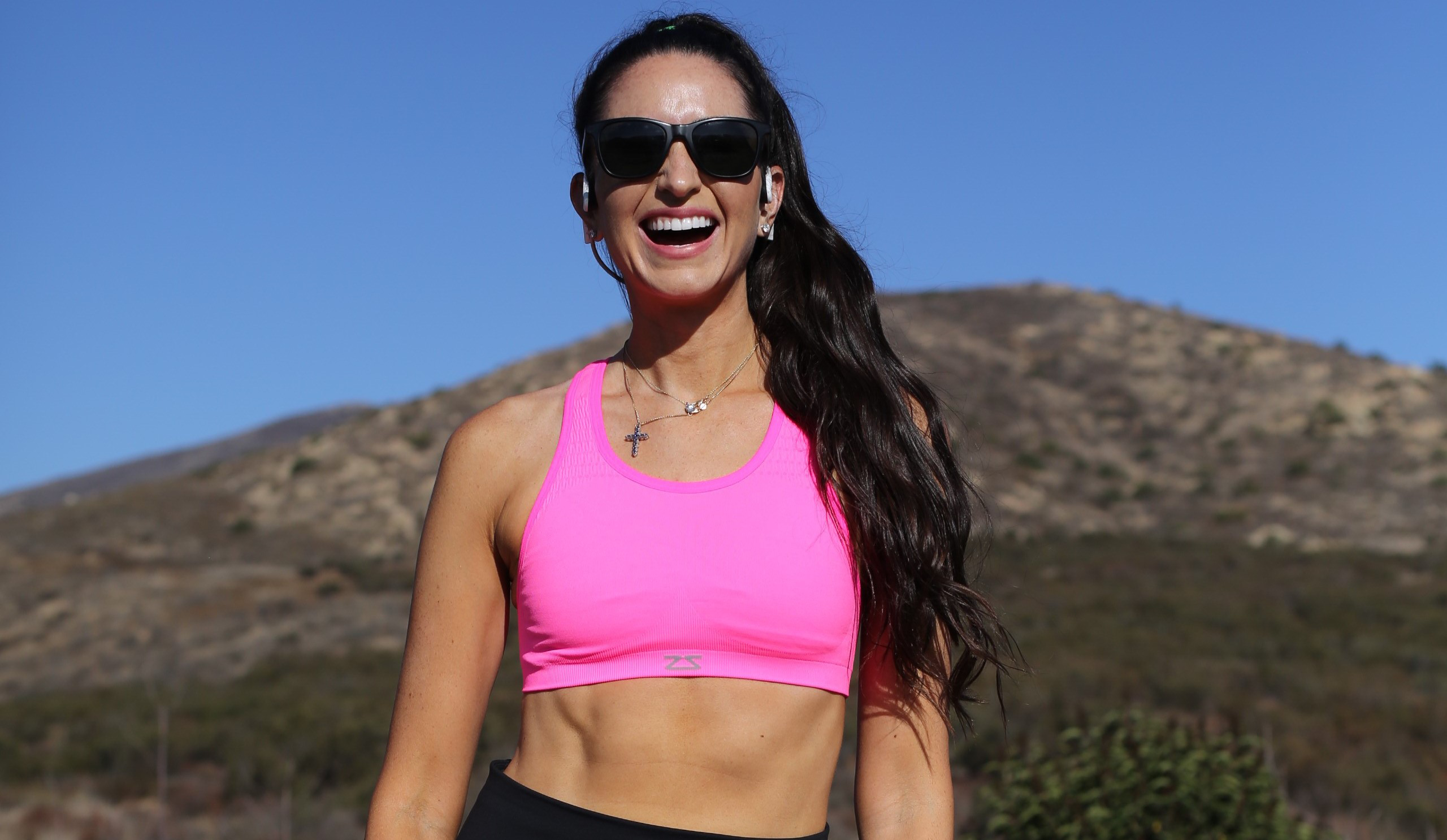 Tips For a Runner, From a Runner
#TeamGainful member Kim Chanel, also known as @TrackClubBabe on Instagram, has been in the running game for 9 years, and candidly shares everything running on her channel on a daily basis. Not sure how to improve your mile time? Want to start running but you've never gotten the "runner's high"? Want to know what the best workouts to do to cross-train to improve your runs? Kim is your go-to girl. Kim shares, "Everyone starts as a beginner - enjoy the process of getting better! It makes it a lot easier to improve if you actually find joy in the journey!"
With race season kicking off, Kim shares her best tips for runners to make the most of your running whether that's beating your PR or just overall making the journey one that you enjoy.
1. Make Recovery Your First Priority
To me, the workout was the focus— & recovery wasn't even a thought. To make my work actually WORK, I had to be HELPING my body recover. I did this through— sleep, rolling my legs after workouts, ice baths, getting in enough protein after workouts, taking supplements like BCAA's to help my body recover!
2. Protein Load Right After your Run
I noticed a huge difference in how fast I recovered/how much less sore I was when I started getting in protein RIGHT after a workout, instead of waiting too long to eat. I love my Gainful protein powder (customized for YOUR body) & I take it as soon as my run is done.
Gainful protein powders are the BEST— you take a quiz to customize your protein to exactly what YOU need to THRIVE based on your body & your goals. They come with flavor boosts to customize (omg, Cookies N Cream) & they are non-GMO, no binders, fillers, artificial flavors or sweeteners, & no soy. Basically— they keep it SIMPLE with just the good stuff to help you run your BESTTT! Get that protein in RIGHT after you run to kickstart that post-run recovery
3. Run With Friends
Challenge yourself by running with people faster than you. Don't be intimidated by it--& also, when you're with a group, stop looking at your watch, relax your body, & just stick in the group.
4. Incorporate Strength Training into your Routine
You cannot JUST run— strength work helps you be more POWERFUL & to be able to sustain paces longer. Even 2-3 30 min sessions a week will help BIG time!
5. Add Short Speed Intervals Into Your Runs
Maxing out on short speed intervals completely CHANGED my running. It helped me to get faster & improved my threshold- & hit paces I never had before.
6. Prioritize Mental Health
You can do all the physical work, but if you neglect your mind, the second things get hard, you're done. Only I am in control of my mind— & I had to do a better job of controlling my thoughts & keeping them positive & encouraging.
Make sure to follow Kim on Instagram at @trackclubbabe for running tips for every level!