Home /
Summer Smoothie Recipe Round-Up
Author: Morgan Jones • Fact checked by: Tara D. Thies • Aug. 10, 2021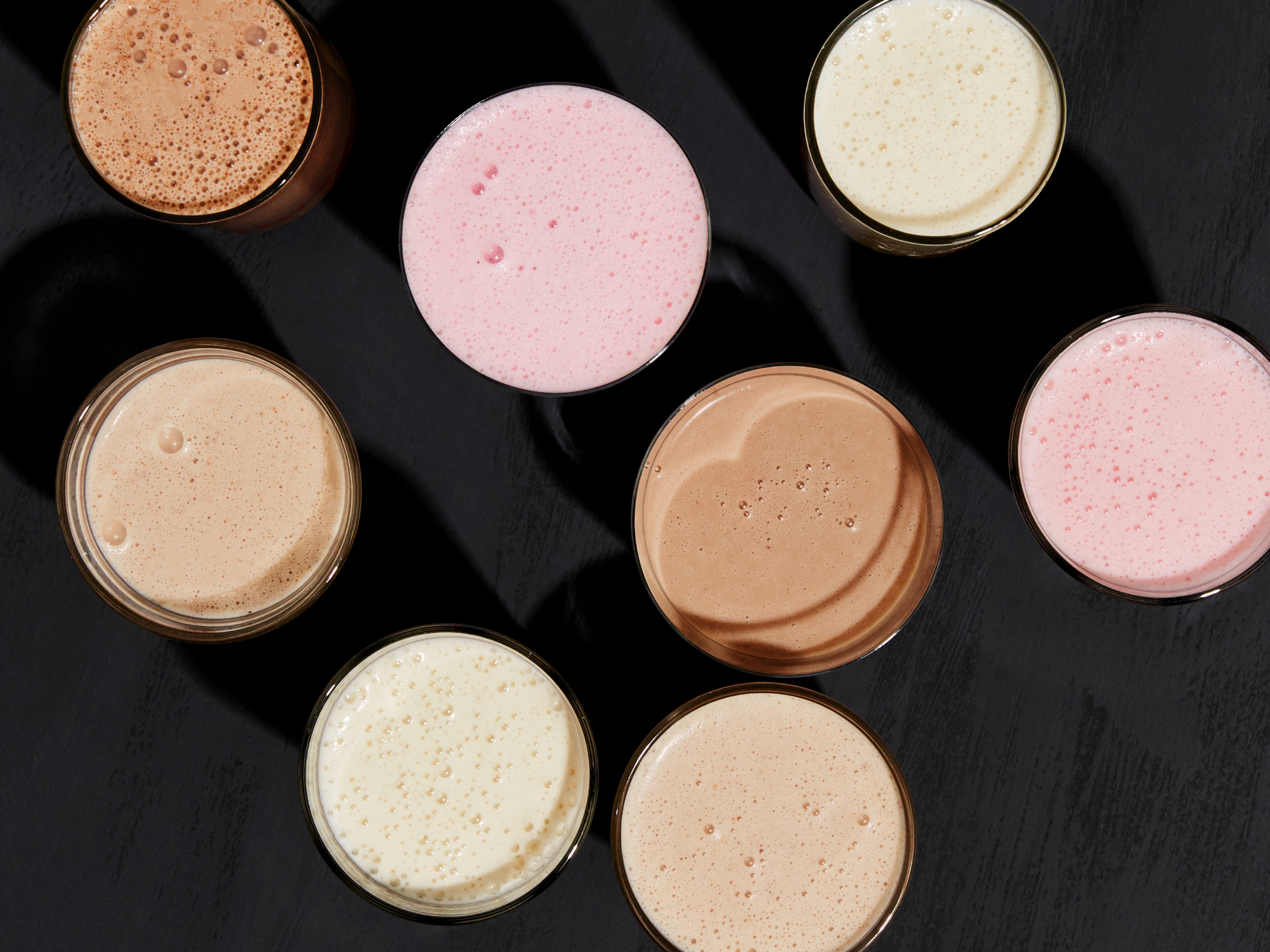 Summer Smoothie Recipe Round-Up
With the summer heat, we've been opting for smoothies more frequently to cool us down post-workout and get our protein in with delicious and refreshing recipes. Whether it's Abby's Probiotic Smoothie to get our gut in check or Bryn's Spirulina Smoothie inspired by the tropics, these recipes are easy enough to make in under 10 minutes and will keep you satisfied and full in-between meals, and leaving you feeling energized after your sweat.
Keep scrolling to see some of our favorite summer smoothie recipes created by a few of our #TeamGainful members!
Not only is Abby's (@abbywellbalanced) Probiotic Protein Smoothie perfect for post-workout, but also with it's gut friendly probiotics, it will have you feeling great from the inside out! Add some extra greens to really make it packed full of nutrients!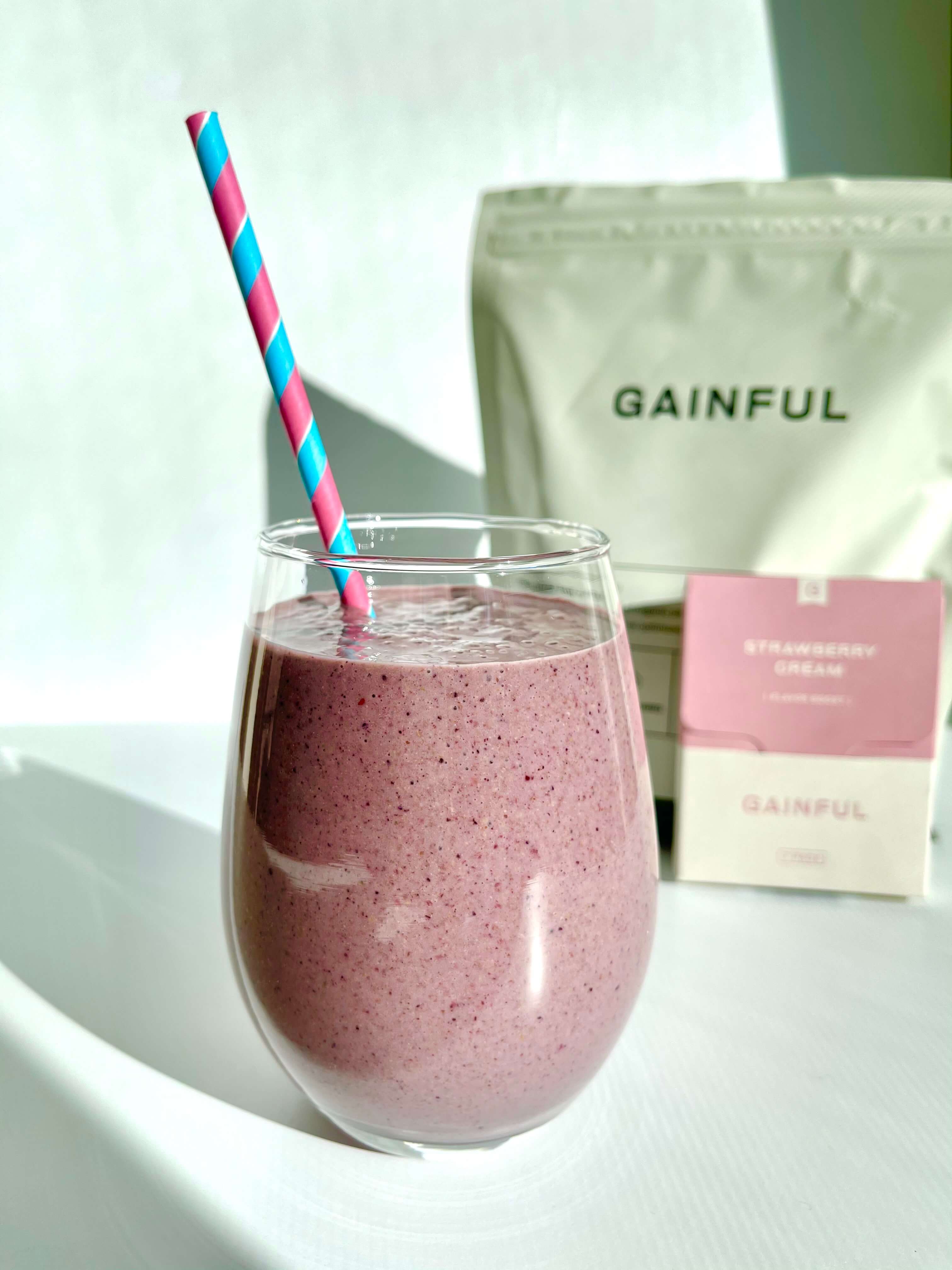 INGREDIENTS
1 scoop Gainful Personalized Protein
1 Strawberry Cream Flavor Boost
1 banana
3 tablespoons probiotic yogurt or kefir
2 tablespoons of flax seeds or flax meal
2 cups of frozen mixed berries
Handful of greens
2 cups of plant based milk of choice
DIRECTIONS
Blend and enjoy!
Bryn's (@brynley.fitness) Spirulina Protein Smoothie tastes as good as it looks! With bananas, blueberries, blue spirulina and coconut water, you will be feeling the tropical breeze while getting all your protein needs in for the day!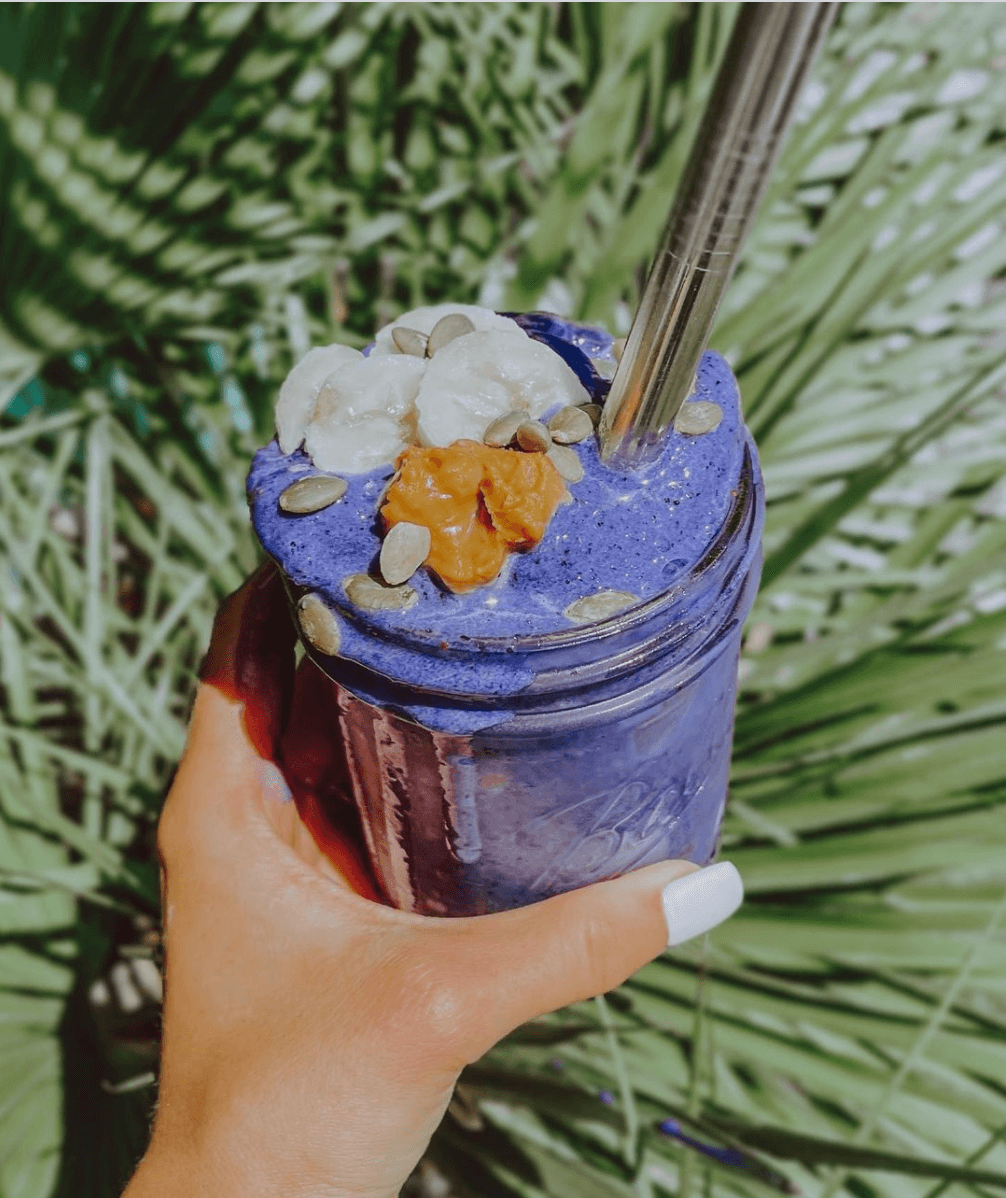 INGREDIENTS
cup granola
1 scoop Gainful Personalized Protein
*Optional* Vanilla Madagascar Flavor Boost
1 frozen banana + banana slices
1/2 cup frozen blueberries
4 ice cubes
1 tbsp blue agave
3/4 tbsp blue spirulina (You can find spirulina at your local health food store)?
Splash almond milk
Splash coconut water
DIRECTIONS
1. At the bottom of the glass, add 1/3 cup granola and banana slices
2. Combine Personalized Protein, Flavor Boost (optional), frozen banana and blueberries, ice cubes, blue agave and blue spirulina along with a splash of almond milk & coconut water.
3. Pour your smoothie on top of the granola, and top with more banana, almond butter, pumpkin seeds!
Katie's Caffé Mocha Smoothie
Start off the morning with a smoothie that will get your day going! Katie's (@ktleo) Caffé Mocha Smoothie will satisfy your morning coffee cravings while giving you nutrients to sustain you through the morning and wake you up. We recommend you sip this after your morning sweat to replace your iced coffee!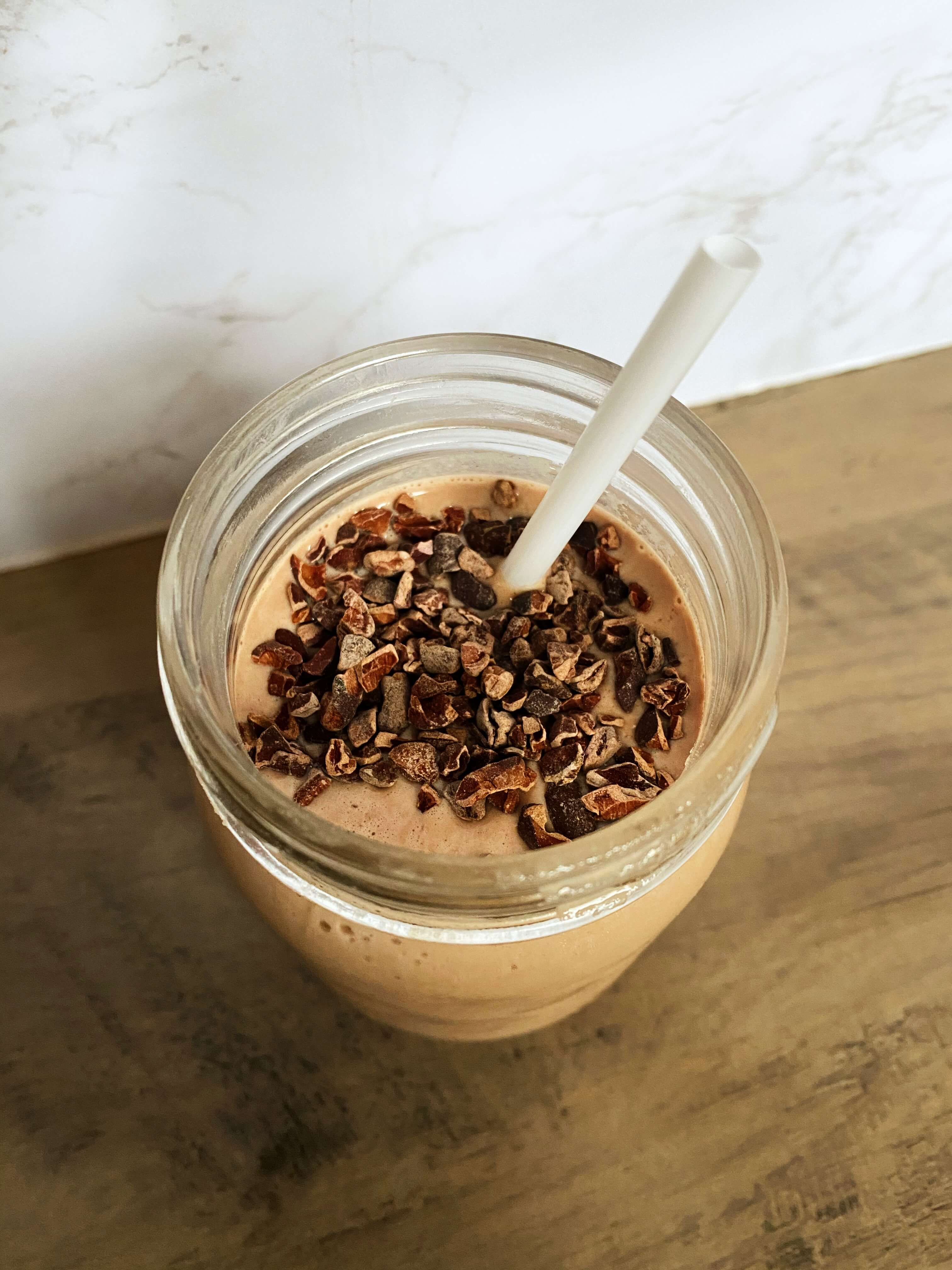 INGREDIENTS

¼ cup coffee (cold brew or fresh brew chilled)
½ cup ice
½ frozen banana
½ cup frozen cauliflower rice
1 scoop protein powder, vanilla or caffe mocha
cup nut milk
Optional: ½ tsp cinnamon, cacao nibs
DIRECTIONS
Put all ingredients into a blender, blend until desired consistency, and top with cacao nibs or additional cinnamon.
Sip and enjoy!
Abby's (@abbywellbalanced) Matcha Mint Protein Smoothie is not your average green smoothie! Perfect for breakfast or an afternoon snack, this refreshing smoothie will have you feeling cool during these warm summer days!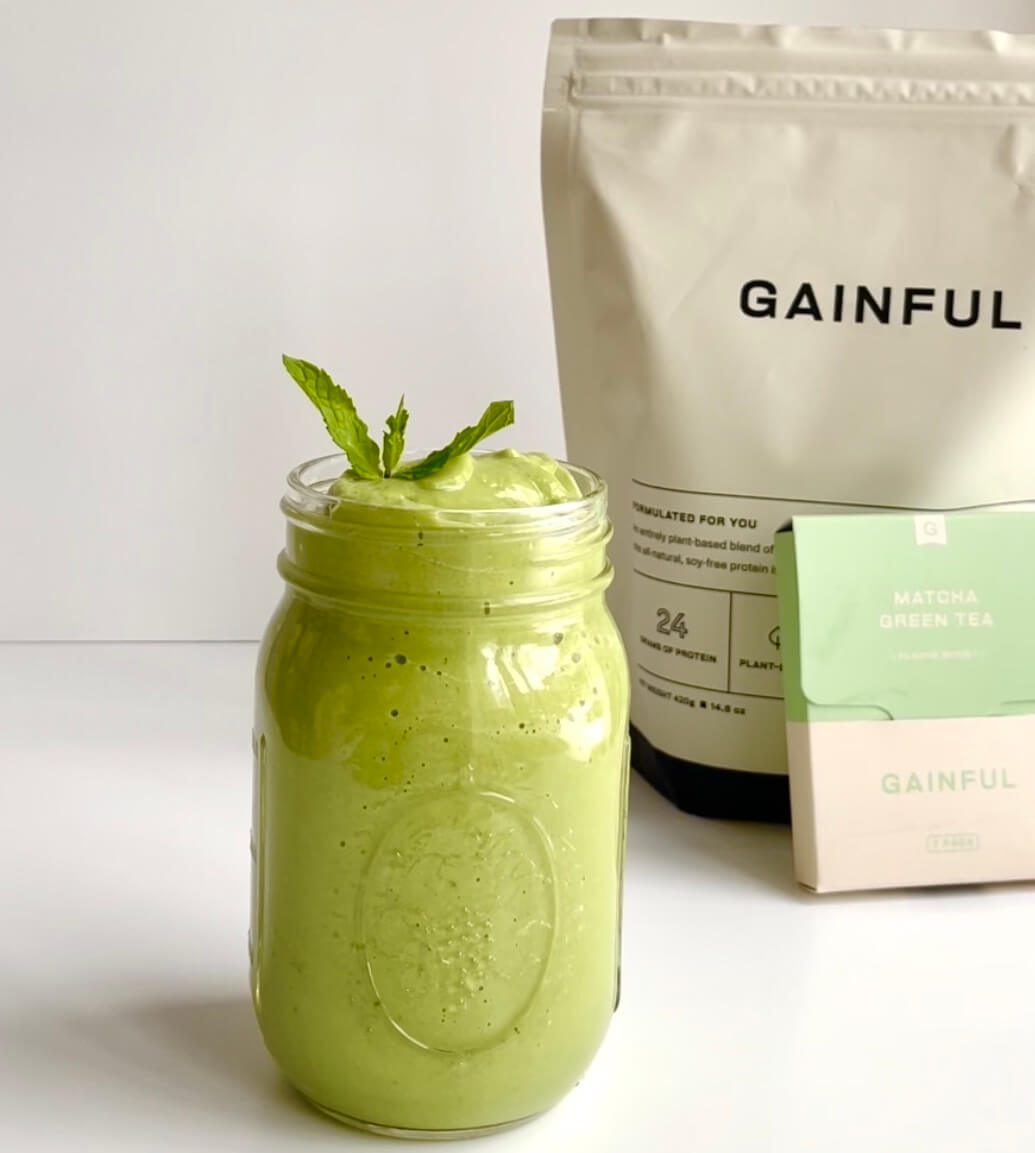 INGREDIENTS
1 scoop Gainful Personalized Protein
1 Matcha Green Tea Flavor Boost
A big handful of spinach
1 cup frozen pineapple
1 cup steamed and frozen cauliflower (substitute banana)
¼ of an avocado
Fresh mint leaves
2 cups of almond milk (or liquid of choice)
DIRECTIONS
Blend and enjoy!
Take the quiz to create your personalized Gainful system.