Home /
10 Keto Snack Recipes You Can Make With Protein Powder
Author: Maria Fischer • Fact checked by: Tara D. Thies • Dec. 15, 2020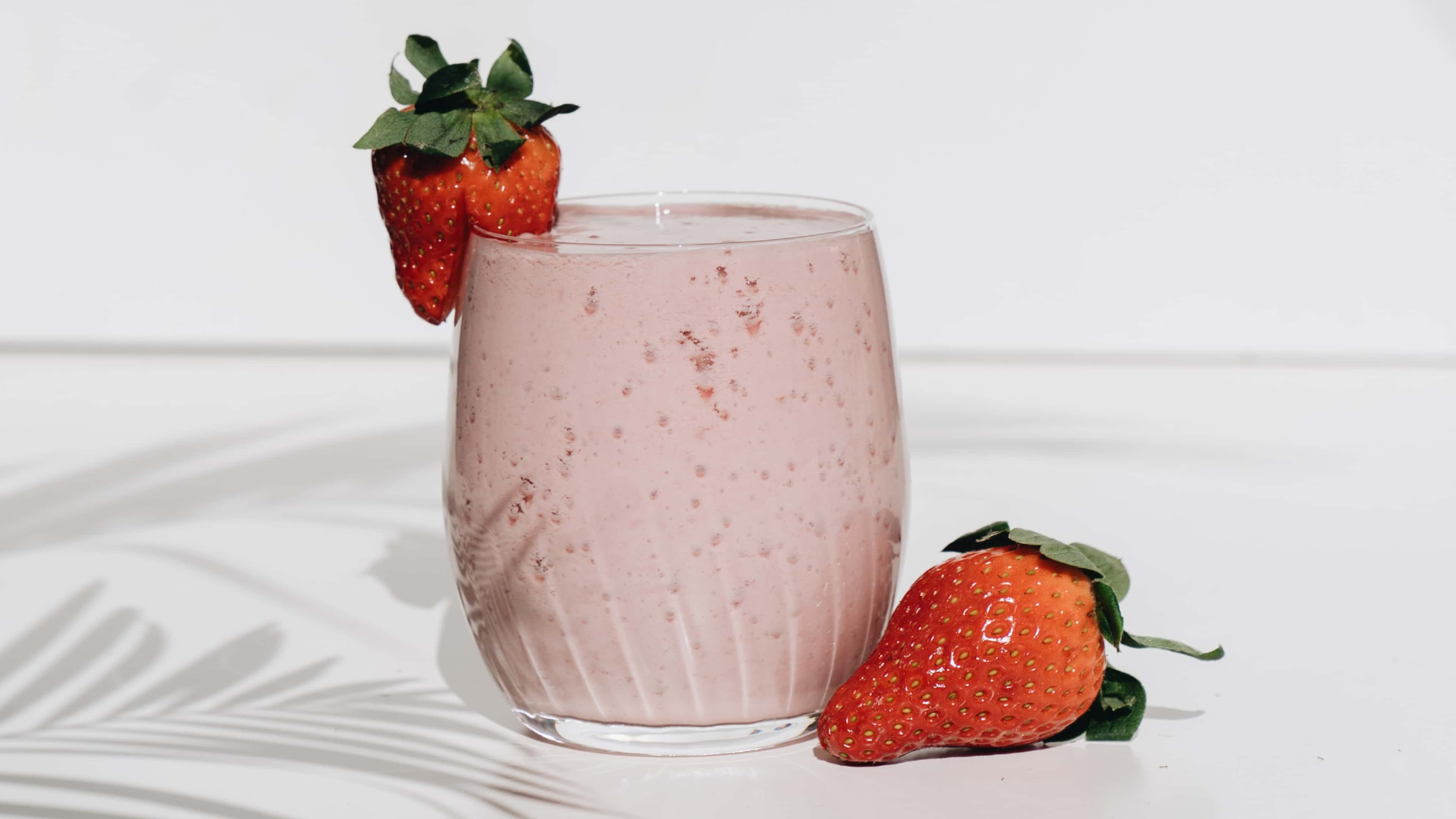 10 Keto Snack Recipes You Can Make With Protein Powder
The keto diet is a popular diet among people looking to change their bodies by losing fat, adding muscle or improving overall health.
Achieving ketosis: The ketogenic diet, or "keto diet"
So what exactly is involved with the keto diet? A ketogenic diet is a low carbohydrate, high fat and moderate protein diet that centers on the idea of reaching a metabolic state called "ketosis," where the body is said to increase its efficiency at burning fat for energy.
The ketogenic diet has been linked to numerous benefits, including weight loss, reduced blood sugar levels, heart disease risk prevention and diabetes management. According to a 2017 article published by Harvard Medical School, there is solid evidence showing that a ketogenic diet reduces seizures in children, sometimes as effectively as medication. Because of these neuroprotective effects, it leads researchers to believe there could be possible benefits for other brain disorders such as Parkinson's, Alzheimer's, multiple sclerosis, sleep disorders, autism and even brain cancer.
Interested in starting a keto diet, or wondering what you can even eat on the keto diet? First, take a moment to read more about the keto diet here:
Then, scroll for 10 mouthwatering recipes that are keto-friendly and can be made with Gainful protein powder.
Low Carb Almond Flour Keto Cookies
Ingredients:
1 stick butter, salted

½ cup low-calorie sweetener

1 teaspoon vanilla extract

1 large egg

1 cup almond flour

1 scoop Gainful protein powder

1 Gainful Rich Cocoa or Madagascar Vanilla Flavor Boost packet (optional)

¼ teaspoon salt

½ teaspoon baking powder

½ teaspoon xanthan gum

sugar free chocolate chips
Directions:
Preheat the oven to 350 degrees. In the microwave, melt butter, then mix melted butter together with sweeter.

Mix in your vanilla extract and egg, then mix together remaining ingredients before adding chocolate chips in.

Shape and press down your cookies onto a baking pan lined with parchment paper. Bake for around 12-15 minutes, or until the edges are golden brown.
Peanut Butter Butterscotch Keto Rice Crispy Bars
Ingredients:
¾ cup water

1 cup low calorie sweetener

½ teaspoon butter

½ teaspoon vanilla extract

pinch of salt

xanthan gum

1 ½ cups chocolate protein cereal

1 ½ cups vanilla protein cereal

1 scoop Gainful protein powder (brown rice protein powder recommended)

1 cup creamy peanut butter, no sugar added

¾ cup chocolate chips

2 teaspoons butterscotch extract
Directions:
Make a "keto corn syrup" by adding water and sweetener to a saucepan over medium heat. Bring to a boil, stirring constantly. Let simmer for 15 minutes until the quantity is reduced by half. Remove from the heat and whisk in the butter, vanilla extract, salt and xanthan gum. Set aside to cool for 20 minutes.

In a separate bowl, stir together the chocolate and vanilla protein cereals, protein powder, ½ cup creamy peanut butter and about ½ cup of the keto corn syrup. Press mixture into the bottom of a pan lined with plastic wrap, foil or sprayed with coconut oil cooking spray. Place in the refrigerator.

In a microwave safe bowl, melt ½ cup peanut butter and chocolate chips in the microwave, heating for 30 seconds at a time. Stir after each interval until smooth. Once melted, add in the butterscotch extract. Take the cereal mixture out of the refrigerator, then smooth chocolate coating over the cereal base. Put the pan back into the refrigerator for at least one hour. When cool, cut into bars.
Keto Nachos with Pork Rinds "Tortilla Chips," Veggies and Jalapeno Guacamole
Ingredients:
1 ½ teaspoons salt

1 ¼ teaspoon garlic powder

½ teaspoon black pepper

1 teaspoon onion powder

1 teaspoon smoked paprika

1 teaspoon chili powder

½ teaspoon ground cumin

¼ teaspoon cayenne pepper

1-2 tablespoons olive oil

1 pound lean ground beef

4 ounces plain pork rinds

2 cups shredded cheddar cheese

½ cup pickled jalapenos, sliced

1 raw jalapeno, diced

2 large avocados, diced

juice of ½ lime

2 tablespoons jalapeno juice

onion, diced

2 tablespoons cilantro, chopped

3 tablespoons diced tomato
Directions:
Mix the 1 tablespoon salt, 1 teaspoon garlic powder, pepper and the rest of the spices in a small bowl. Set aside.

Heat oven to 400 degrees. Pour olive oil in a large skillet over medium-high heat. Add ground beef, stirring as the meat cooks to break it up. When the ground beef is no longer raw, drain well.

Return ground beef to skillet. Lower heat to medium and stir in the spice mixture. Cook for about 2 more minutes, then remove from heat.

Spread pork rinds in a single layer on greased baking pan or casserole dish. Top with cooked ground beef, then sprinkle the cheese evenly on top. Arrange sliced pickled jalapenos on top of the cheese. Bake until the cheese is melted, about 5 minutes.

To make jalapeno guacamole, place the diced jalapeno (with the seeds still in) inside a molcajete and crush until soft. Place diced avocados inside the molcajete, then squeeze lime juice over avocados. Pour jalapeno juice, then sprinkle ½ teaspoon salt and ¼ teaspoon garlic powder over mixture. Add the onion, cilantro, and tomato and mix it up until it's completely incorporated.

Top baked nachos with veggies, salsa and jalapeno guacamole.
Gluten-Free Keto Zucchini Bread
Ingredients:
1 large zucchini, grated

½ teaspoon salt

1/3 cup avocado oil, or substitute with olive oil or coconut oil

3 eggs

1 teaspoon apple cider vinegar

¼ cup full-fat coconut milk, unsweetened

1 teaspoon vanilla extract

1 ½ cups almond flour

¼ cup coconut flour

3 tablespoons flaxseed meal

1 scoop Gainful protein powder

½ cup granulated monk fruit sweetener

2 teaspoons baking powder

½ teaspoon baking soda

½ teaspoon cinnamon

¼ teaspoon nutmeg (optional)

¼ cup of pecans or walnuts
Directions:
In a medium bowl, grate the zucchini. Sprinkle the salt over the zucchini. Lightly toss it, then set aside for 10-15 minutes. Pour zucchini onto a clean towel and squeeze out the excess water.

Preheat the oven to 350°F. Line a loaf pan with parchment paper, leaving excess paper hanging over the edges to help you lift the loaf out of the pan after baking. Grease the ends without parchment with oil and set the pan aside.

In a mixing bowl, whisk together the oil, eggs, vinegar, coconut milk and vanilla. Add in the almond flour, coconut flour, flaxseed meal, protein powder, monk fruit sweetener, baking powder, baking soda and spices. Stir the mixture together until it forms a thick batter.

Add the zucchini into the batter, gently folding it in. Pour the batter into the prepared loaf pan and top with pecans or walnuts.

Bake at 350°F for about 50 minutes. After about 30 minutes, place a single sheet of parchment paper over the loaf to keep the top of the bread golden brown.

When a toothpick inserted into the center comes out clean, remove the pan from the oven and allow it to cool for 15-20 minutes before lifting the loaf out of the pan.
No Bake Keto Blueberry Cheesecake Cups
Ingredients:
1 cup pecans, toasted

1 cup almond flour

¾ scoop Gainful protein powder

1 cup powdered erythritol

4 tablespoons butter, melted

16 ounces cream cheese, softened

1 tablespoon vanilla extract

½ teaspoon stevia glycerite

½ cup heavy whipping cream

2 cups blueberries

3 tablespoons water

1 tablespoon lemon juice

3 tablespoons erythritol

A pinch of nutmeg
Directions:
To make the crust, place pecans in a food processor and finely grind. Mix pecans, almond flour, protein powder and ? cup powdered erythritol together thoroughly. Add melted butter and continue to mix. Pour the crust mixture into a greased square pan and press firmly into place.

To make the cheesecake layer, beat the cream cheese with a hand mixer in a medium bowl until smooth. Add the vanilla, sweeteners and remaining powdered erythritol and mix again until thoroughly combined, making sure to scrape the bowl. In a separate bowl, whip the heavy whipping cream until stiff. Fold the whipped cream into the sweetened cream cheese mixture. Spread the cheesecake layer evenly on the crust, then place in the refrigerator overnight.

To make the blueberry topping the next day, place the blueberries, water, lemon juice, erythritol and nutmeg in a medium saucepan over medium heat. Cover, then bring mixture to a boil. Turn the heat to medium-low or low and let the mixture simmer uncovered. Remove from heat when the sauce has thickened and some of the blueberries burst, about 10-15 minutes. Let the mixture cool. Take cheesecake out of the refrigerator and pour cooled blueberry mixture over the pan. Cut into individual cheesecake bites and place in paper baking cups.
Spicy Keto-Friendly Deviled Eggs
Ingredients:
12 hard boiled eggs, cooled

1-2 teaspoons hot sauce

1 ½ teaspoons dijon mustard

½ cup chipotle mayonnaise

Gainful protein powder, to taste

black pepper

¼ teaspoon paprika

1 teaspoon salt
Directions:
Slice eggs in half, length-wise. Remove yolks, placing yolks into a small bowl.

In the small bowl, combine hot sauce, dijon mustard, mayonnaise, protein powder, pepper, paprika and salt with the egg yolks. Whisk until smooth.

Scoop or fill a piping bag to add mixture to the center of the egg halves. Garnish with more paprika.
Vegan Chocolate Mint Keto Fat Bombs
Ingredients:
½ cup coconut oil

1 cup Gainful protein powder

1 Gainful Rich Cocoa Flavor Boost packet

dairy-free mint chocolate chips
Directions:
In a small saucepan, melt coconut oil over medium heat. Spoon off 1 teaspoon into a small microwave safe bowl with the chocolate chips. Set bowl aside.

Add protein powder, stirring quickly to incorporate. Cook for approximately 30 to 60 seconds, stirring constantly until mixture thickens up. Don't over cook.

Scoop out 1 tablespoon of batter and put into silicone brownie bite or mini muffin molds. Set in freezer for 30 minutes.

In a microwave safe bowl, melt chocolate chips and 1 teaspoon coconut oil in the microwave. Heat on high in 15 second intervals, stirring until melted and glossy.

Remove molds from freezer and spoon melted chocolate over the top of each bite. Set in refrigerator for at least 15 minutes to harden. Remove, then pop out of molds.
Sugar Free Keto Paleo Brownie Bites with Cream Cheese Frosting
Ingredients:
1 cup sweet potato or pumpkin puree

½ cup nut butter

¼ cup cocoa powder

1-2 scoops Gainful protein powder

1 Gainful Rich Cocoa Flavor Boost packet

liquid stevia

8 ounces cream cheese

3 tablespoons butter, salted

1 cup powdered erythritol
Directions:
Preheat the oven to 350 degrees. Line a greased mini muffin pan with liners.

Using a high speed blender, combine nut butter, cocoa powder, protein powder, Flavor Boost packet contents and stevia until smooth. Pour mixture into individual muffin tins, filling until just full.

Bake 12-15 minutes, or until a toothpick comes out clean. Allow to cool in the pan completely.

To make cream cheese frosting, whip the cream cheese and butter in a stand mixer until light and fluffy, scraping down the sides as needed. Add the powdered erythritol. Mix for about three minutes until fluffy. Scrape down the sides and mix for another minute. Add frosting to cooled brownie bites.
Strawberry Keto Chia Pudding
Ingredients:
¾ cup strawberries

¼ cup chia seeds

1 scoop Gainful protein powder

1 Gainful Strawberry Cream Flavor Boost packet, optional

1 tablespoon erythritol

¾ cup almond milk, unsweetened

¼ teaspoon vanilla extract
Directions:
Mash strawberries in a small bowl. In another bowl, stir together the chia seeds, protein powder, Flavor Boost and sweetener. Stir in the almond milk, then add vanilla extract and mashed strawberries.

Chill overnight. Stir again before serving.
Savory High-Protein Chicken Caesar Hard Boiled Eggs
Ingredients:
Directions:
Season chicken breast with the salt, pepper, onion powder and garlic powder. In a small pan, heat olive oil over medium heat. Place in the chicken, cooking about 5 minutes per side until the chicken is cooked through and golden brown. Set the chicken aside to cool.

Slice a piece of parmesan for each egg slider you are making, as well as fresh romaine lettuce. Slice your hard boiled eggs in half, and cut the cooled chicken into equal pieces.

Mix caesar dressing with protein powder to desired taste and consistency. Layer a slice of hard boiled egg with a ½ teaspoon of caesar dressing-protein powder mixture, a slice of parmesan, a piece of lettuce, and a piece of chicken. Sandwich it with the remaining egg half and a toothpick.
Looking for more keto snacks? Turn to Gainful for more keto snack recipes and low carb snack ideas
Not only is Gainful here to help you find a custom protein powder, we also have a ton of recipes and healthy snack ideas. Visit our website or Instagram for more keto snack recipes that you can create with your Gainful protein powder.
Speaking of protein powder, head here to take our quiz so you can get your shipment of flavorless protein powder ASAP. We'll take your lifestyle and dietary preferences into account when creating your blend, whether you're someone who's plant-based and looking for a vegan protein, someone who is dairy-free or just someone who prefers certain types of protein over others. Then we'll send you everything you need to get started. Protein powder can be a great way to give your body the protein it needs on keto. Protein powder blends that are low in carbohydrates (1-2 grams) and contain 20-30 grams of protein are best for those following a keto diet.
Also make sure you check out our Flavor Boosts. Because our protein powder is flavorless, our Flavor Boosts allow you to personalize your protein powder's taste. You won't have to buy a separate bag or tub of protein powder to get a burst of a specific flavor for your keto-friendly snack. For example, if you want a chocolate protein powder for a chocolatey snack, simply add a Rich Cocoa Flavor Boost to your Gainful powder; if you want a vanilla protein powder, just pour in a Madagascar Vanilla Flavor Boost. (And yes, our Flavor Boosts are keto-approved)
With Gainful, you'll always have a flavorless protein powder on-hand to mix in with your favorite keto snack, appetizer or recipe.
Disclaimer: Gainful does not necessarily advocate for the ketogenic diet for our customers. There is still conflicting research as to the nutritional effectiveness of following this diet. We recognize that what works in terms of diet for one person may or may not work for another. We encourage our customers to consult with a physician or dietitian before starting any new diet plan.