Home /
Intro to Gainful
Author: Maria Fischer • Fact checked by: Tara D. Thies • May 29, 2021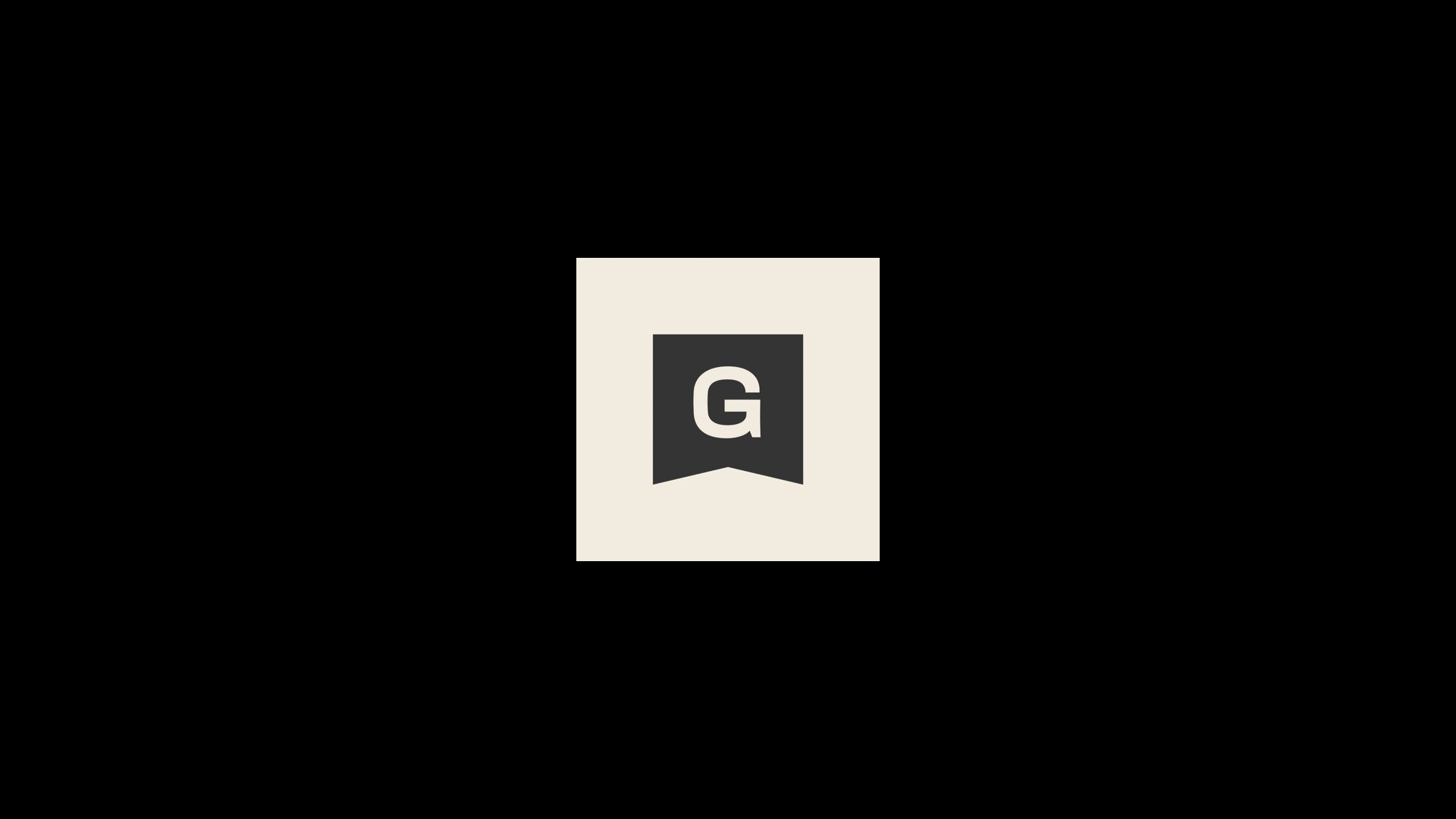 Intro to Gainful
If you've ever stood in front of a shelf of supplements at a wellness store, then you know that your nutrition options are seemingly endless. There are countless protein, hydration formulas and pre-workouts on the market — but chances are, you won't find a product that's perfect for you, your body and your goals by staring down an endless sea of powders.
Buying products that are not made for you essentially means they have a slim chance of working for you. That's why we created Gainful.
Gainful offers a personalized sports nutrition system, from prep to recovery. What sets Gainful apart is our commitment to customization and tailoring products to your body. We offer protein powder, hydration formulas and pre-workout that are recommended to you based on your responses to the Gainful quiz. That way, you're able to get the exact ingredients and nutrients you need for optimal performance, start to finish.
Based on your answers, our experts are able to help recommend and provide the nutrients that will help you achieve your goals. All products are science-backed formulas that are methodically created and approved by our Science Advisory Board, which is composed of a team of sports nutrition experts who work with professional athletes to optimize their performance. We believe you don't have to be a professional athlete to have access to tools, knowledge and services that take your performance to the next level — Gainful makes top-quality sports nutrition accessible for everybody, and every body.
So how do you go about getting your full nutrition system? Start by taking the quiz to figure out which products best align with your goals, body type, dietary restrictions, etc. Then our experts at Gainful will create a complete nutrition system that's customized specifically to you. We'll start with building your foundation — your protein powder formula — then work to find a pre-workout and hydration formula that matches your exact needs.
You'll have everything you need to make the most out of every workout, from prep to performance to recovery.
PREP: Personalized Pre-Workout
One of the best ways to prep for exercise is by taking a pre-workout supplement. Pre-workout supplements — often referred to simply as "pre-workout" — are multi-ingredient dietary formulas designed to boost energy and provide nutrients that help you adapt and improve athletic performance. They're typically a powdered substance that you can mix in water and drink before hitting the gym.
There are a number of pre-workouts available that are made with varying ingredients, but the best pre-workout is one that's formulated specifically for you and your goals. Gainful offers personalized pre-workout formulas that are created based on your type, frequency and intensity of exercise, as well as your goals and caffeine preferences. Gainful's pre-workout includes personalized levels of natural caffeine, creatine, L-Citrulline, beta alanine, L-theanine and branched-chain amino acids (BCAAs) to fuel your workout and supercharge your recovery.
Both the caffeine and creatine are optional additions, based on what you need for a natural boost of energy. You may find that you want a high stim pre-workout, which includes a larger dosage of caffeine. High stim pre-workout supplements provide extra focus, endurance and strength increases for longer durations — a great option if your workouts last over an hour. If you're sensitive to stimulants, Gainful can also create low stim or decaffeinated pre-workouts that give your body the energy it needs to carry out your workout without any extra caffeine.
The BCAAs — leucine, isoleucine and valine — in your pre-workout formula help reduce feelings of fatigue and muscle soreness following your workout, and the beta alanine helps delay muscle fatigue so you can extend your high level training and build more endurance. The L-Citrulline in Gainful's pre-workout increases oxygen to muscles and supports transportation of nutrients, which means muscles can work more efficiently. There's also the option to add creatine to your pre-workout, which is an amino acid that helps support muscle strength, short energy bursts, the power output of muscle, recovery and increases in lean body mass. Combining creatine with caffeine in your pre-workout can better load the tendons before exercise.
After you've selected the ingredients in your Gainful pre-workout, you then get to choose the flavor. Pick between two delicious, naturally-flavored choices: Watermelon or Strawberry Lemonade.
PERFORM: Personalized Protein
Once you've prepped with your pre-workout, it's time to shift to performance mode. At the heart of a complete Gainful nutrition system is protein powder. Protein powders are concentrated sources of protein from animal or plant foods, such as dairy, eggs, soy, rice or peas. Once the protein is extracted from its food source, these powders are turned into dietary supplements that people use to help build muscle, aid in weight loss, repair body tissues and boost performance.
Different protein powders are better suited for different goals, depending on the protein's source: Whey, for example, is a dairy-derived supplement that is a classic choice for bodybuilders and athletes due to its reputation for being the fastest-digesting protein, which means protein is delivered to the body quickly for recovery and muscle growth. As a complete protein, whey also contains all of the amino acids needed for the body to function properly, including ones it cannot create on its own, known as essential amino acids. Casein protein is fairly similar to whey protein. Both are made from milk particles and typically come in a fine, powdered form, but casein is a slower-digesting protein. Then there's plant-based proteins, like pea protein or brown rice protein, that can help you build muscle and achieve gains — without any of the dairy.
Those are just four of many different types of protein powders. With so many options available, it can be confusing to figure out which protein source is right for you. That's where Gainful comes in. The first of its kind in the protein powder space, Gainful allows you to build a customized blend based on your dietary restrictions, fitness habits and nutrition goals. Formulated with simple and effective ingredients that work for you based on your diet, body composition and lifestyle habits, our protein formulas help you achieve a wide range of fitness goals, from weight loss to building muscle. You can even choose the frequency of delivery depending on how often you work out. Each blend contains all 9 essential amino acids to benefit your whole body, so you're getting the exact nutrition you need for optimal performance. (Yes, even in our plant-based formulas: We use a ratio of pea protein and brown rice protein that mirrors the amino acid profile of whey protein without any dairy products or animal products involved.) Your formula will contain between 19 grams and 27 grams of protein per serving to support muscle performance and recovery. We also consider your dietary needs: Whether you're keto, plant-based or anything in between, our formulas are created by our team of experts to cater specifically to your goals, preferences and restrictions.
As always, our protein powders contain zero gluten, soy, fillers or artificial flavors, dyes or sweeteners. Each formula is unflavored but comes with a variety of individual Flavor Boost options, which allows you to customize your daily protein even further. Choose from 7 craveable flavors: Strawberry Cream, Madagascar Vanilla, Rich Chocolate, Caffè Mocha, Cookies & Cream, Chocolate Peanut Butter and Matcha Green Tea. The single-serve flavor packs are convenient at home or on the go. Each flavor boost is naturally sweetened using stevia and monk fruit extract, and they can be mixed and matched depending on your mood. With Gainful, you have the freedom to flavor your protein powder however you want. You can choose up to 4 new Flavor Boosts with every order — never hesitate to mix it up and keep things interesting.
From ingredients to flavor to shipping frequency, your powder is completely customized to you. You'll find that proper nutrition that is created for you (and only you) will take your performance to new levels.
RECOVER: Personalized Hydration
The third tenet of a complete nutrition system is hydration. Hydrating before, during and, perhaps most importantly, after exercise is essential for recovery.
When you maintain an appropriate level of hydration, your body is in an euhydrated state. Maintaining an euhydrated state can increase performance in aerobic exercise, anaerobic exercise, strength and power. Proper hydration allows athletes to regulate body temperature and heart rate, improve cognitive function and enhance immunological function and help in the movement and transport of essential energy nutrients. Regulating body temperature and heart rate through hydration is particularly important, as a core temperature that rises above normal during exercise can place stress on the body. This stress can interfere with the body's energy systems, and this stress in turn negatively affects recovery.
For every pound of sweat lost during a workout, you should aim to replace it with 2 cups of fluid. An average person who works out regularly might try to drink at least 16 fluid ounces of water two to three hours before exercise, another 8 ounces of fluid right before exercising, roughly 8 ounces of fluid every 10-20 minutes during exercise, and then drink an additional 8 ounces of fluid 30 minutes after exercise. Fluid can be water, or it can be a sports hydration formula. A proper hydration formula is a formula that delivers an effective amount of electrolytes and fluids to maintain essential functions, including ones that impact athletic performance. In general, drinking water throughout the day combined with drinking a hydration formula during and after activity is a good approach for those looking to maintain hydration and electrolyte balance for optimal performance.
If you want to stay hydrated and perform at your best, you need a hydration formula that delivers the proper amount of electrolytes based on your workout frequency, intensity and sweat levels. Gainful's personalized hydration formula does just that: Gainful offers a high-performance formula of 4 electrolytes and cane sugar to hydrate faster than water alone. The formula is created based on your answers to the Gainful quiz. If your exercise intensity and sweat rate is on the higher end, you may need a different formula than someone with a low sweat rate (and vice versa). Your formula comes in 21 convenient single-serve packs — all you have to do is just add to 8-16 ounces of water.
Each ingredient is added based on your needs. You can opt for a caffeinated option, which contains 150 mg of caffeine and 250 mg of L-Theanine for a jitter-free energy boost, or stick with a decaf option. You can also choose between two refreshing flavors: Lemon-Lime or Strawberry Lemonade. These hydration packs are non-GMO and 100% plant-based, with no artificial flavors, colors or sweeteners.
Your hydration formula rounds out your personalized sports nutrition system.
Create your personalized sports nutrition system
Your sports nutrition needs vary based on your own body type, goals and daily routines — and Gainful understands this. That's why we focus on personalized health, created by experts for each individual. Our pre-workout, protein powder and hydration formulas are flexibly dosed and make it easy to get the nutrition you need, step by step. We're here to help you find the perfect rhythm that works for your body and your life. All three products arrive to you when and where you need them, conveniently bundled into one system. That's right — we sweat the details so you don't have to.
You always have the ability to easily pause, change frequency or update your subscription based on your goals. Because we know navigating a health journey can be overwhelming, every Gainful subscription includes free, 1-on-1 access to a Registered Dietitian, who can review your nutrition, provide suggestions on your diet and eating habits, offer personalized advice, help you get the most out of your nutrition system or even recommend a fitness routine. Protein powder is just one piece of the puzzle — our RDs can fill in the gaps to help you work toward a complete nutrition system and fitness regimen.
Take the quiz and unlock the benefits of a personalized sports nutrition system.