Home /
Get to Know Gainful's Founders
Author: Gainful • Aug. 3, 2022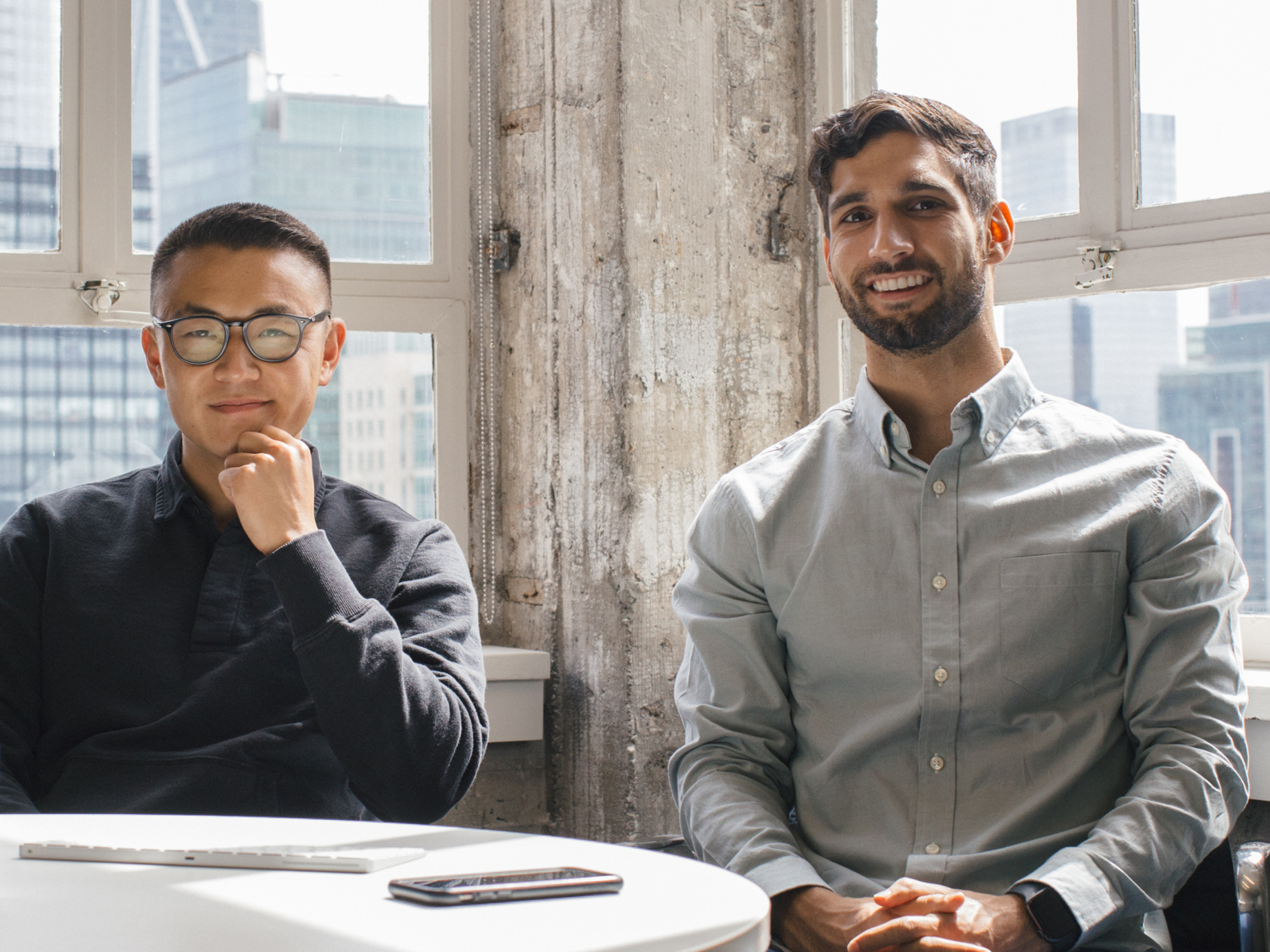 Our Founder's Stories
When Eric and Jahaan first met in high school as co-captains of their soccer team, they never imagined where their partnership would go. They were both interested in staying fit and healthy but found the supplement space crowded and confusing with its one-size-fits-all approach. Today, nearly a decade later, they lead a 25-person Gainful team into the performance nutrition space, with customized protein powder, pre-workout, and hydration formulas—along with other transformative formulas—made to benefit every body.
Personalized Sports Nutrition to

every

body
I
t used to be that elite, personalized performance nutrition was only available to the world's best athletes. Eric Ji Sun Wu and Jahaan Ansari founded
Gainful
to bring personalized sports nutrition to every body. With Gainful, anyone can easily customize their protein powder, pre-workout, and hydration formulas to their unique physiology, dietary restrictions, and lifestyle.
Within four years of launching at YCombinator (and being two of the youngest founders to participate in the prestigious Silicon Valley startup accelerator), Eric and Jahaan have grown Gainful to be the leader in performance nutrition. To date, over 3 million people have completed Gainful's personalization quiz, and the company boasts well over 850,000 orders. Eric and Jahaan accomplished this with the help of their all-star 25-person team in NYC, which includes leaders from companies like Apple, SoulCycle, Jet, Prose, Lithic, Candid, Google, and Freshly.
Only 25 years old at the time of Gainful's Series A fundraise, Eric and Jahaan were among a small group of first-time entrepreneurs to raise over $17M in venture capital from world-class investors like YCombinator, Dorm Room Fund, Courtside VC, AF Ventures, BrandProject, and celebrity athletes.
Gainful's story, however, began when Eric and Jahaan met in high school as co-captains of a soccer team. As athletes, Eric and Jahaan would watch their friends and teammates constantly dabble in protein shakes, pre-workouts, and other supplements from shady companies that contained questionable ingredients. After walking into a local supplement store for the first time and being completely overwhelmed by the options and "one size fits all" product mentality, Eric was inspired to experiment with different ingredients and develop a protein powder that catered specifically to his needs. In their final year of college, Eric and Jahaan worked tirelessly to bring Gainful to life. Eric created formulations in his dorm room, while Jahaan began building the proprietary algorithm that assigns protein formulations to every individual customer.
Today, Gainful has gathered hundreds of millions of interesting data points from its customers, from anthropometrics to behavioral statistics. This data is used to provide the perfect personalization formulas to customers and constantly improve Gainful's algorithm so that each product evolves with its consumer as the company rapidly grows.